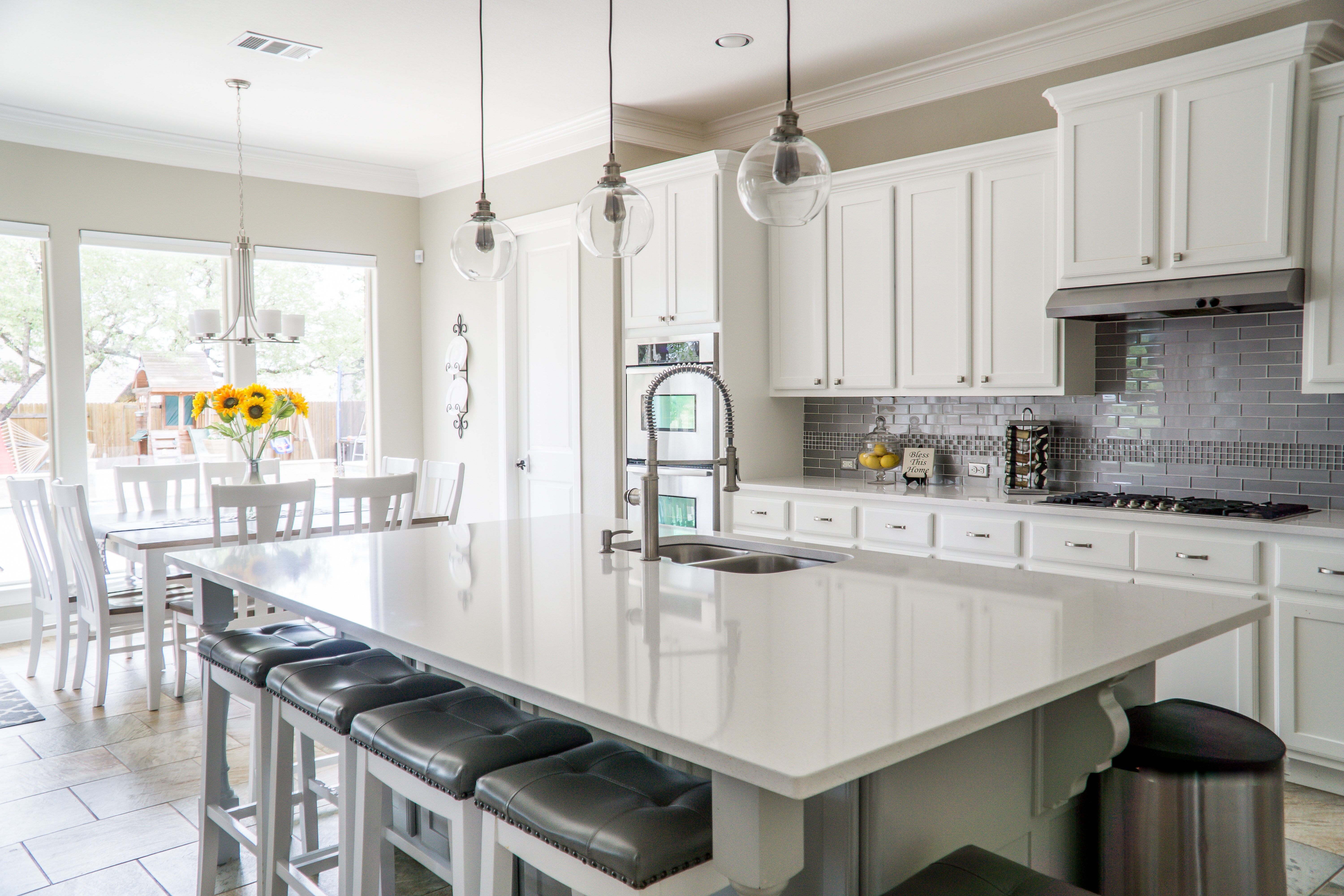 5 Improvements to add value to your home
Whether you are thinking of selling your home or just want to improve your quality of life, there are lots of things you can do that will make a big difference. In most cases, the money you spend can easily be recouped if you sell at a later date, so here are 5 improvements that can add value to your home.
Spruce up the garden
A well-presented garden can make an instant impression on potential buyers, especially if you have a sizeable amount of space to play with. Even if you're not a keen gardener, there are lots of simple things you can do to ensure it looks organised and tidy. The outside of your home is a reflection on the inside so it shouldn't be neglected. Mowing the lawn, pulling weeds, buying some potted plants and removing clutter will go a long way to creating an engaging outdoor space.
Convert the garage
Over time, garages can become something of a dumping ground and a storage hub for old pieces of furniture and other unused items. But if you have a driveway for the car, why not convert it into an extra bedroom, kid's playroom or even a home office? The value of your house is heavily influenced by its size, so by adding another room you can easily add thousands of pounds to the sale price, easily covering the conversion costs to boost your profit.
Add a parking space
According to the RAC, the average car or vehicle in England is driven just 4% of the time, which makes parking spaces incredibly valuable to homeowners. If you have a front garden, you could consider converting it into a driveway, so the next owner has secure off-road parking. Evenif they don't drive, it's likely they'll have friends and family that do, which makes the property more appealing and valuable to them.
Transform the loft
It has been estimated that adding a loft conversion to your home could increase the value of the property by as much as 20%. Thanks to regulation changes in recent years, most loft conversion do not require planning permission (although you should always double check), which makes the process much easier to plan and complete. If you have an unused loft, it can be turned into a new bedroom, bathroom, home office or an entertainment room for family and friends to enjoy.
Upgrade your bathroom or kitchen
The bathroom and kitchen are two areas that are closely inspected by house hunters, as they are two of the most important rooms in any home. The bathroom can be overhauled with a simple paint job and by installing a new shower head, tap heads and toilet seat. Make the room look crisp and clean as nobody likes a grotty bathroom. You can do similar with the kitchen too, installing new cupboard and kitchen doors and putting down new flooring. You can go even further by building a kitchen extension to increase the space and really make the room feel like the centrepiece of your home.