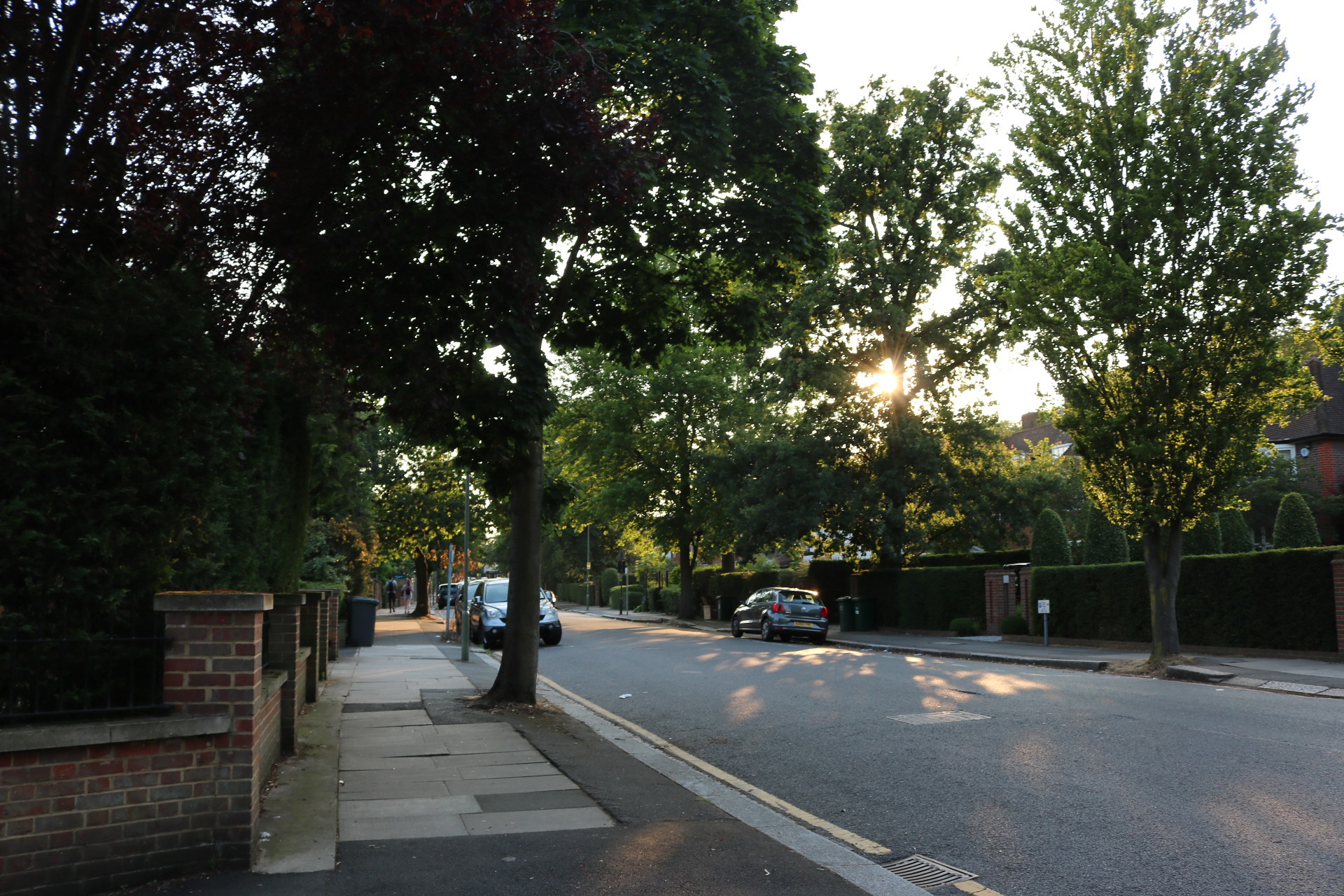 THE MOST IN-DEMAND PROPERTY TYPES IN HENDON
Located in the borough of Barnet in Northwest London, Hendon is one of best connected parts of the capital, with the M1, North Circular and A1 making easy to get around town. It's also home to Brent Cross Shopping Centre and continues to benefit from a huge regeneration project.
To give you greater insight into the most in-demand property types in Hendon, we've put together a helpful guide to tell you more.
Types Of Property Available To Buy In Hendon
Flats and apartments
There is a healthy number of flats and apartments usually available in the local market. These vary from modern day apartments that come complete with all the usual mod-cons, and large period houses that been subdivided into flats. While the older properties may not have the same secured parking spaces and entry systems, buyers benefit from unique features such as original sash windows, standout fireplaces and spacious high ceilings. Prices vary, so you can expect to pay anywhere from £450,000 to £1.4m, depending on location and size.
Semi-detached
Pre-war and post-Edwardian semis built around the 1930s are very common in Hendon, with a number of Art Deco designs that really catch the eye. In particular, those found on Shirehall Estate off Shirehall Lane and Edgeworth Estate near Hendon station are usually close to the top of most buyer's wish list. These types of properties tend offer expansive living space, broad gardens and driveways and large bay windows that create the perfect setting for a family home. 3-bedroom semis can be picked up for around £575,000 and 5-bedrooms for £800,000 and over.
Terraced
As with many parts of the UK, Hendon has its fair share of terraced houses. These are always a popular choice because they offer good value for the space they provide. And with most of them having been built pre-World War II, they to be constructed to a high standard. Prices in Hendon are another reason why terraced properties tend to generate so much interest, with 3-bedroom houses available for £650,000 and 4-bedroom terraces going for £800,000 and upwards.
Detached
Detached homes are highly sought after and are often seen as the premier property type in the area. Many are stunning family homes situated in the likes of Edgeworth Estate, a location most house hunters would love to settle down in. 3 to 5 bedrooms are the usual detached offering, with prices ranging from just under £1m up to £2m, for the really exclusive properties located in cul-de-sacs. As you'd expect, many contain beautiful original features, large kitchens, dining areas, living rooms and spacious bedrooms.
Rental market
The diverse property types in Hendon naturally extends into the rental market. There is great value to be found in the local rental market, with 1-bedroom flats in converted properties available for £900pcm and upwards. Fully furnished 1-bedroom flats in modern purpose built blocks close to Hendon station go for around £1,000pcm. Exclusive 3-bedroom penthouses in areas like Hope Close can cost £600pw and a 2-bedroom apartment typically requires a monthly payment of £1,300 or more.
(Photo Credit: David Howard)