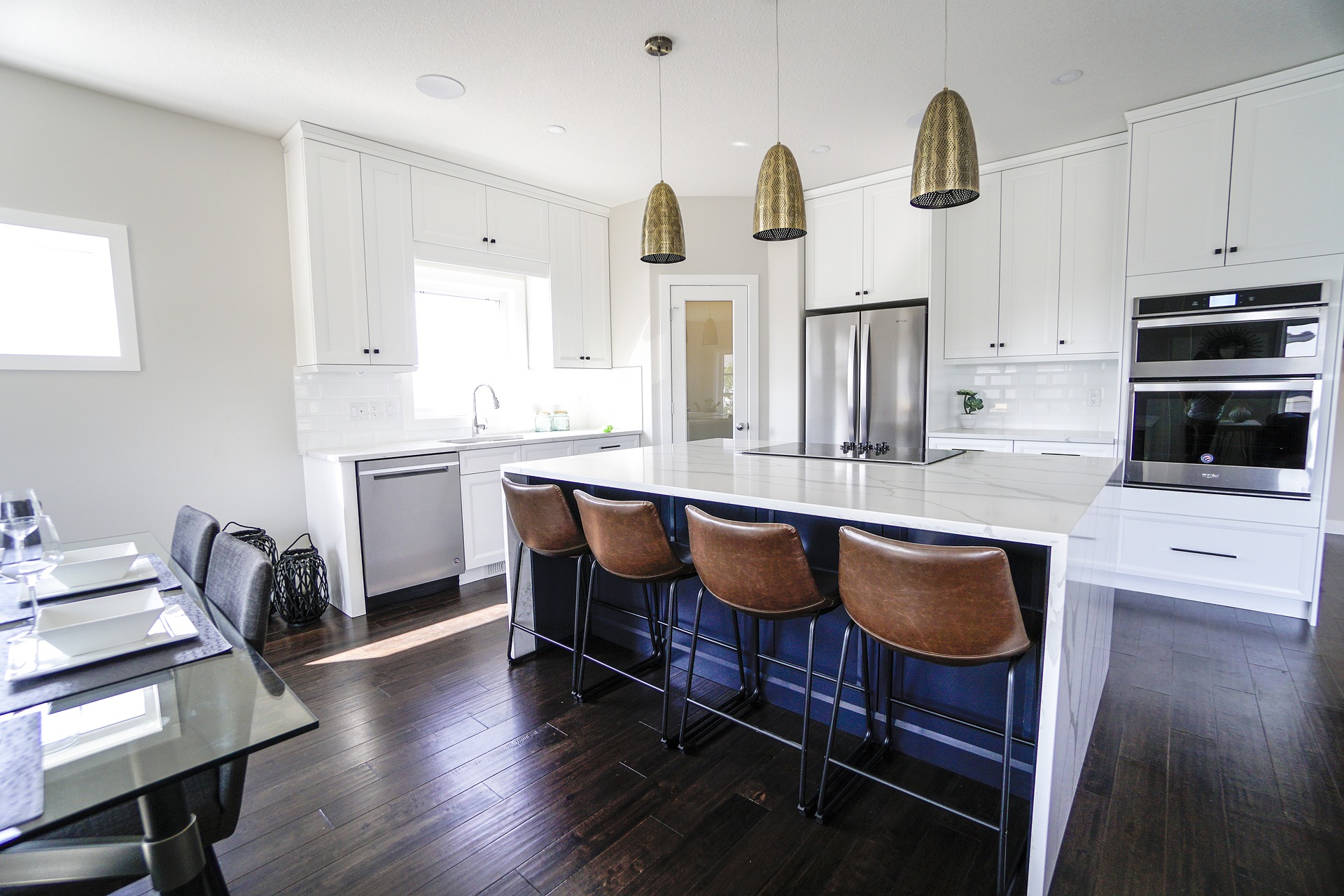 5 Improvements to Make to Your Home to Add Value
If you are selling your home, it makes sense to look at areas that can be improved to help increase its value on the market. Here we discuss 5 improvements to make to your home to add value, from renovating the kitchen to adding a driveway to the front of the property.
Kitchen Renovation
Investing in your kitchen will add value to your home because it is one of the main areas that every buyer will look closely at. Experts advise that to get the most out of your renovation the money spent should be proportionate to the value of your home. For example, a property valued at £700,000 requires a higher spec kitchen than one worth half that amount. And the renovation can be anything from a full makeover of the space to simply repainting the room and updating the cabinet doors/draws etc.
Invest in Solar Panels
Solar panels are a great way to add value because they are a unique feature that ticks the box of a growing number of buyers who want to reduce their electricity bills and carbon footprint. Before installing you need to ensure the roof is strong enough for the panels and able to withstand the increased wind lift that occurs. The panels need to be either photovoltaic (electricity generated from sunlight) or solar thermal (which generate heat for the hot water cylinder) and face south with a 35° pitch to maximise exposure to the sun.
Consider a Loft Conversion
Loft conversions are a great option if you need more space but are unable to move right now. And when you do eventually sell, it will also appeal to a lot of buyers who can use the extra room for any number reasons, be it a home office, bedroom, playroom or even an extra bathroom (for a large family). The style of conversion depends on the architecture of your home with the cheapest and fastest being a Velux (which adds Velux roof windows) and the most expensive a mansard (the whole shape of the roof is altered).
Build a Conservatory in your Garden
One of the biggest trends in recent years is blending outdoor and indoor spaces and building a conservatory extension is one of the best ways to do that. They look great in both traditional and contemporary settings and with the right amount of insulation and in-built heating, a conservatory can be used all year round and not just in the spring and summer. It's an appealing feature for buyers who can use the space to relax and work in and it will help you to increase the sale price.
Add a Driveway / Parking
Parking space is valuable for any home, whether it's in a city or countryside setting. You may need to sacrifice some of the front garden, but it is well worth it considering the value it can add to the property's market price. If you have a back garden that shouldn't matter much anyway as most buyers would prefer a low maintenance drive rather than a garden they never really make use of. Also, depending on your individual circumstances, you may need planning permission from your local authority. Best practise would be to check your local authority's website for guidance and a form to apply.