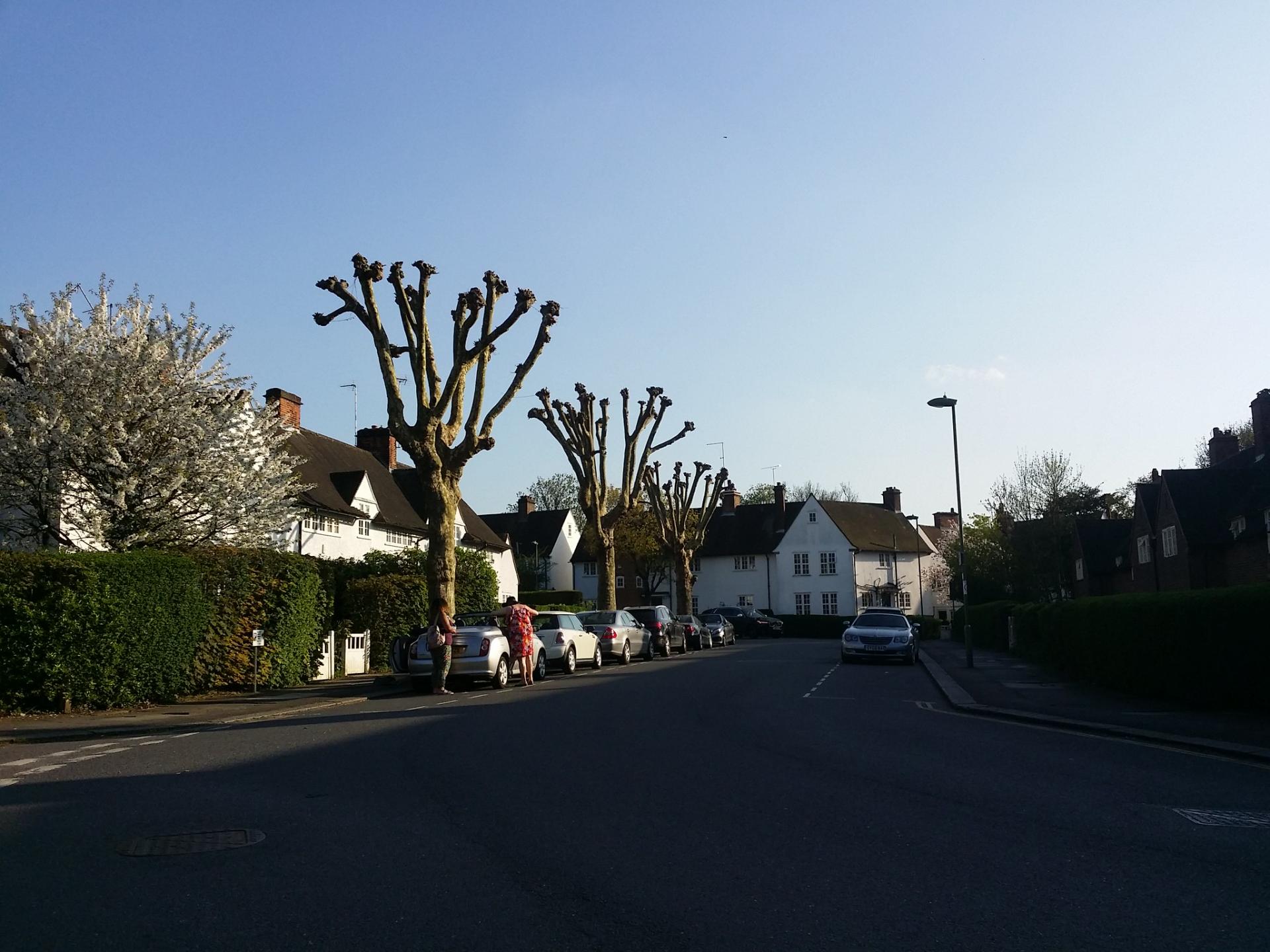 FIVE REASONS WHY TEMPLE FORTUNE IS A GREAT PLACE TO LIVE
There's a lot to love about living in Temple Fortune. From the high quality schools and strong transport links, to the many local amenities and green spaces on offer, you'll soon discover why it's a place families love to settle down in for the long-term. To give you more insight, we've put together five reasons why Temple Fortune is a great place to live.
Education standards are really high.
There are plenty of schools in Temple Fortune that have a great reputation. This applies across all age groups, with the likes of Menorah Primary School and Brookland Junior School both recognised as 'outstanding' by Ofsted.
At secondary level, The Henrietta Barnett School was awarded an 'outstanding' Ofsted rating, with 100% of pupils achieving Grate 5 or above in English and maths GCSEs. The inspection body gave Hendon School the same rating, with the results report stating that 96% of pupils stayed in education or entered employment after Year 11.
It's ideal for city commuting.
If you work in the city, or in the outskirts of London, there are plenty of good transport links available. Golders Green tube station gets you onto the Northern Line and is only 5 stops away from Euston, which connects you to the main network and a large central bus terminal.
Golders Green bus station is located next door to the tube, and you can catch a National Express coach to out of town destinations. Bus routes into London include the number 13, which heads into Oxford Circus, the 82 to Victoria station, 102 to Brent Cross and 268 to Finchley Road, taking in Hampstead along the way.
There is a great range of local properties.
The history of Temple Fortune goes back to the mid-1800s and that heritage can be seen in some of the Grade II-listed semi-detached houses and cottages in the area. Subdivided flats and apartments offer good value, while there are larger 5 and 6-bedroom grand detached properties off tree-lined roads that really catch the eye. Contemporary apartments are also available, and there are new developments planned on the site of the former Royal Mail sorting office and the former local tennis club.
You'll find there's plenty to do and see nearby.
Whether it's local shopping or popping out for a bite to eat and drink, Temple Fortune has it all on your doorstep. There's a local Waitrose and Marks & Spencer and highly-regarded local businesses like the family jewellers D&M Cohen set in the heart of the village. These sit alongside lots of independent retailers and cafés, and Temple Fortune Parade features a good number of children's boutiques and health stores. Brent Cross Shopping Centre is only a short drive away for an even wider retail selection. The Salt Beef Bar is a popular local restaurant, with pizzerias and Mediterranean options also on offer in nearby establishments.
Plenty of green spaces can be found nearby.
Being situated in Zone 3 means you are never too far away from green spaces. Prince's Park is located at the Memorial Gate Temple, which features an important local area of conservation. The 800 acres of Hampstead Heath can be found nearby and Sunny Hill Park is a short drive away to the northwest.
(Photo credit: David Howard)